The centralized POS system for food businesses has brought a transformation in the supply chain for food industry.
Earlier all the financial details were maintained in a cash register but gradually has given place to the restaurant management system.
Centralized POS Software – Free Demo
The data collected by centralized POS system platforms help people in the Food chain industry provide an experience to more personalized customers.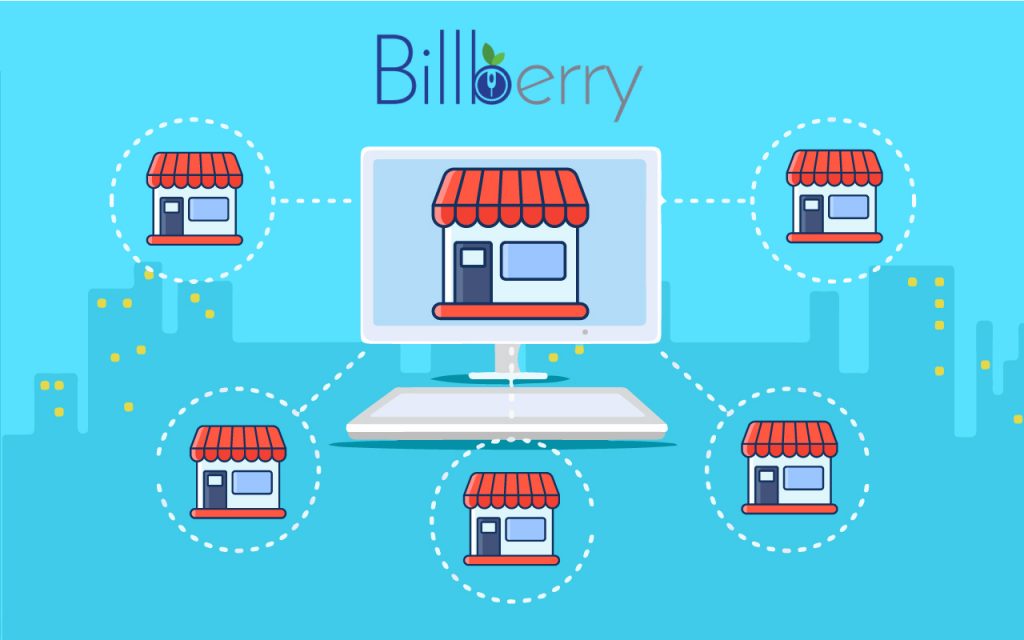 This helps get more attention from the customers and provides more convenience to them, maintaining consistency in food chains like restaurants, coffee shops, ice cream parlors, QSR, pizza shops etc.
One should also look for a solution that can streamline the hustle of the central kitchen like procurement, manufacturing, and supply of material to outlets.
Let us discuss how implementing a centralized POS system for sale can help them.
Benefits of a Standard POS Software
Having a complete restaurant management software or a POS software system helps the food chain industry attract more customers in person, create a more excellent economy, and provide personalized experiences more consistently.
In addition, many franchisees have the privilege of selecting a POS system of their own which helps to reduce the workload of the individual franchisees and expands their numbers.
Many franchisee owners are reluctant to implement a POS software for retail as it takes time to get implemented and is costly.
In addition, the operators working with these POS solutions often require time-consuming training and mostly feel like trouble for those who work with multiple brands and restaurants.
Having a centralized point of sale solution is thus an excellent tool for building brand consistency.
Few benefits of using a centralized POS system are as follow:
Standardization of business processes across business
Better analytics of trends (Sales, Purchase, Expenses etc)
Better control on food cost
Quick communication with all stake holders like franchise owners, suppliers etc.
Efficiency & transparency of operations improve drastically
Creating Centralized Strategies
When you integrate the POS system software along with order management, PMS, eCommerce, mobility, and loyalty, which helps the owners to create a seamless customer experience, this also helps the hotels keep consistent menus, pricing, and experience for customers from wherever they order or book.
It can be an online booking or in person. For the POS system to be successful, it is essential to select a platform with solid API support and does not require any sophisticated technology to be installed in each store.
Centralized POS Software – Free Demo
Customised Offers With POS Software
It is essential for a POS platform that is single and digital to be customized as per the customers' requirements.
The digital channel should take into account recommendations based on the likes and dislikes of the customers and create offers accordingly.
To track the loyal customers' preferences and habits, a digital POS platform integrates data collected by social media, CRM, and platforms managing loyalty to the hospitality industry.
This helps them get a fair idea about guests' preferences, such as their food preferences and more.
Technology-driven sensors like beacons and geofencing enable the Food chain industry to offer in-person marketing and promotions targeted towards customers present on the site and in the diners.
The restaurant POS software can also help analyze the customers' choices and preferences and plan their strategies for sale accordingly.
As a result, the prevailing trends can be examined, and sales can be managed in coordination.
POS System For Time-Saving
Having a centralized POS system, payments become very easy as the customers don't have to stand in the line and get frustrated.
Mobile payments make it very easy for the customers and also convenient and happy.
The staff gets to spend some quality time with them and also serve them better.
Creating self-service options and NFC payment methodology helps the customers get a smooth experience all through the properties.
With the increase in technology, tablets also bring in more loyalty and ease while placing an order both at the restaurants and at the pool.
Seamless and Fluid Options
POS Digital platforms are strengthened by integration.
POS can serve customer service ecosystems, being their center of performance with plug-and-play connections and APIs.
This is like having a third-party platform connection like uber, a great ride-sharing service provider, and online food delivery applications like Zomato and Swiggy.
This is also an excessive way to check the food wasted by linking the sensors to the kitchen.
Better Revenues With POS
A POS system eventually reduces the operational costs for a business.
This helps save money and redistribute it to other departments of your business, such as marketing and sales.
POS software solutions also incorporate different features such as consignments, rentals, repairs, and more.
This helps in increasing your sales volume, thereby increasing the overall revenue of the business.
Multiple services on offer will eventually create additional revenue pipelines for your business.
Advanced Reporting With POS System
Manual reports take time to compile, generate and organize.
It turns out to be a tedious task to look for specific data in those reports.
With a POS system software in place, you can have automatic report creation ability to have a bird's eye view of your business.
Be Prepared
Point of sale is digitally transforming, and the best is yet to come.
When virtual and augmented reality functionality is added, it will enable marketing in new and exciting ways.
For example, customers will be able to view different forms of promotional offers.
You never know how the technology will take POS systems to a different level enabling the Food chain industry to give better and new service variants.
There is also a possibility that the point of sale systems will go beyond mobile payments and help the franchisee to better manage in a more synchronized manner.
A centralized POS system like Billberry POS system that also acts as a best franchise software is essential for a Restaurant Franchise Management service provider to ensure easy payments and better services.
The Food-chain industry has the power to level up their customer experiences, maintaining healthy customer relationships, and capture hearts and loyalty for them to come again and again.
Now it's time to find out if your present software is providing the above-mentioned benefits or not.
Are you meeting your sales goals? What are you doing for improving your business operations?
If you're not doing anything yet, it's time you get a business intelligence software that integrates with your franchise Management software solution and gives you real-time efficiency and insights into your business growth.