Food delivery giants like Swiggy and Zomato are owning the food market by increasingly expanding their business.
In the annals of 2020, the virtual food delivery giants in India was appraised at an approximate valuation of 3 billion U.S. dollars, with a predicted ascension to nearly 13 billion U.S. dollars according to a Statista's report.
Restaurant Management System – Free Demo
Furthermore, the logos of such exceptional brands play a pivotal role in bolstering their triumph in the commercial realm.
By means of this piece, we aim to present our cogitations and observations pertaining to the logos of Swiggy and Zomato, as we firmly believe that every business logo or emblem carries with it a certain backstory or conveys various facets about the corresponding brand. Without further ado, let us commence our discourse.
10 Top Restaurant and Cafe Interior Design Themes To Try In 2023
Understanding The Swiggy Logo
Swiggy, an online food delivery platform that originated in India, sports a logo emblazoned in a vibrant shade of orange.
The foremost rationale behind employing the hue of orange may be attributed to its propensity to evoke feelings of hunger, much like the colors of red and yellow.
Upon scrutinizing the Swiggy logo, one cannot help but observe that it endeavors to visually depict the initial letter 'S' in a bid to reflect the name of the company.
Whilst the logo also conveys other connotations, it is unmistakably fashioned to emulate the primary character of the brand name.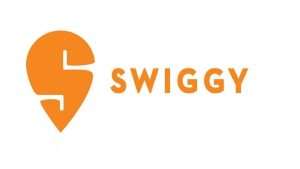 Another aspect that emerged during our examination of the Swiggy logo is its subtle allusion to the notion of location.
It is worth noting that the 'S' character in the Swiggy logo is fashioned to resemble the shape of a location finder icon.
Furthermore, the stylized depiction of the 'S' character in the logo can be interpreted as a subtle affirmation of the brand's ability to cater to the delivery of comestibles across a wide expanse of locations.
QR Based Food Ordering is the Future for Restaurant Business
It is also worth mentioning that the contours of the Swiggy logo bear a semblance to that of a street or thoroughfare, as evidenced by the presence of certain curvatures and undulations.
It is noteworthy that the employment of a restaurant billing software, which seamlessly integrates with online food delivery partners such as Swiggy and Zomato, can serve as a powerful tool in augmenting the overall customer experience of any culinary enterprise.
The convenience afforded by modern technology enables customers to peruse and select their preferred food items from the cozy confines of their abodes with just a few deft taps on their digital devices.
In the realm of food delivery services, the pillars of success are firmly anchored in the principles of customer-centricity and convenience, wherein the customer reigns supreme and convenience serves as the cornerstone of their triumph. As they say, "CUSTOMER IS KING".
Understanding The Zomato Logo
Zomato, akin to Swiggy, is an Indian-based restaurant food delivery service.
Characterized by a vivid shade of red, the lowercase lettering of the Zomato emblem exerts an indelible influence on the viewer despite its minimalist appearance.
Despite its origins in India, the brand's global ascendancy has seen it conquer diverse markets across the globe, including the United States and Australia, among others.
In contrast to Swiggy's relatively consistent logo design, Zomato has garnered a reputation for frequently altering its emblem, as evidenced by the various iterations depicted in the accompanying image.
Online food delivery services like Zomato and Swiggy are one of the major factors to increase restaurant sales and to attract more customers.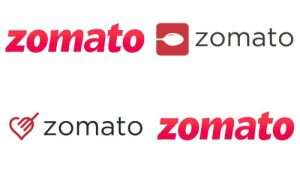 The Zomato logo underwent a series of modifications within a relatively brief timeframe, primarily in response to significant changes such as mergers and acquisitions.
While such strategic moves could potentially have boosted the brand's customer base, other factors may have also influenced the company's decision to tweak its emblem.
Restaurant Management System – Free Demo
It is not uncommon for many leading companies to change or update their logos periodically, often with the aim of retaining their existing customer base.
In the case of Zomato, the brand's decision to alter its emblem was driven by a range of business considerations, such as the need to stay competitive and to appeal to a wider range of customers.
Zomato's logo has gone through various transformations to align with the brand's growth and evolution.
For example, after acquiring Urbanspoon, Zomato modified its logo to incorporate Urbanspoon's iconic design elements.
Similarly, after acquiring Cibando, Zomato temporarily changed its logo to a heart with a fork to signify the company's love for food.
What Is The Concept Of Cloud Kitchen?
However, despite these changes, Zomato eventually returned to its original logo, suggesting a commitment to its core brand identity.
In conclusion, a well-designed logo or emblem can significantly increase customer engagement and revenue for a business.
In summary, a meticulously designed logo or emblem can profoundly impact customer engagement and revenue generation for a business.
An effective logo that truly embodies the brand's identity, values, and distinctive offerings can make it easier for customers to retain and identify the brand.
The use of colours, shapes, and fonts in a logo can evoke certain emotions and associations that help establish a positive and lasting impression on the customer's mind.
This branding can result in customer loyalty and recurrent business, which is critical for revenue growth.
Therefore, businesses must thoughtfully consider their logo and emblem design as a fundamental aspect of their marketing strategy.
Moreover, this article is researched and written by content experts at Billberry, that is a next-generation Restaurant Management System powering hundreds of food businesses across the globe.
Any restaurant or food business using a Restaurant Management System like Billberry can be easily integrated with online aggregators like Swiggy and Zomato.
To upscale your restaurant operations, Contact Billberry and learn how it can help upscale your entire business operations.