Pizza is one of the maximum consumed and enjoyed delicacies across the country. It is a known estimate that a family orders a pizza at least once every month. Opening a pizza store thus becomes a smart investment and has the potential to gain popularity very soon.
All you need to do is formulate correctly. What all pizzas do you plan to serve? What recipes will your audience relish? And your menu, the look, and feel of the menu is the first step to lure your audience into your pizzeria.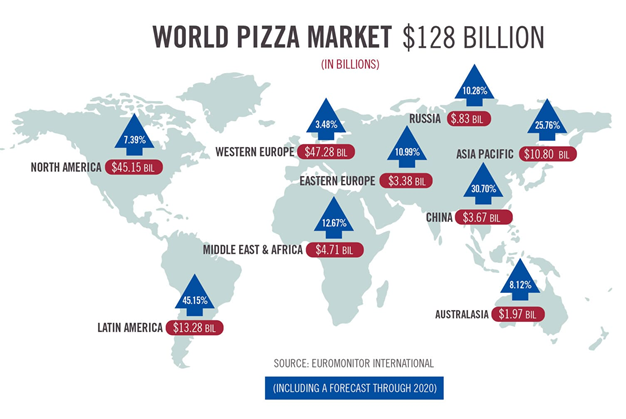 Let's discuss in some detail how you can start your own pizza business in India-
Establishing a Finance
It is essential to understand and calculate the total funding amount required to start your pizza business. This includes both the readily available money you have in place and the amount you will need from outside.
To calculate this, consider the cost of opening the pizza store and the price that is necessary for everyday expenditure to make the store run daily. Planning a year is essential, thus predicting, budgeting, and planning how much you will require to keep the store running.
You can also apply for loans for start-up restaurants needed to start your pizza store.
Finalizing a Location
Location is one of the most significant criteria when you decide to start your pizzeria. Therefore, it is always advisable to choose a place near a busy street and is open to pedestrians. In addition, being centrally located and is customer-friendly will ensure a regular stream of customers.
Also, ensure that the place where you intend to open a pizza store does not have many such pizzerias as it will only add to your competition.
If you are planning to take up a franchise of some popular pizza chain, it is best to survey the eating preferences of the people frequenting that area to invest smarter.
Investing in Best Equipment
When deciding on the equipment required for your pizzeria, it depends on what concept and theme will your pizza store cater to. A few basic requirements that must be considered for any pizza store include
An oven catering to your restaurant needs, for example, convection, conveyor, brick, and more
Appropriate refrigerators and deep freezers
Equipment for preparing dough
Basic pizza supplies such as cutting boards, pizza cutters, serviettes, pizza stands, pizza boxes and bags, condiments, and more
Seating arrangements depending on whether it is an inside or an outside pizzeria
Pizzeria Business Plan
It is essential to have an appropriate business plan in place before you start your pizza store. While making your plan, ensure that you research and prepare the overview of your company, have strategies for marketing, conduct a proper market analysis to be ready about the competition, offerings, and discounts that you intend to give to promote your pizza sales.
Choosing an Appropriate Service Style
Your style of service will largely depend on the amount you intend to invest and the area where you design to open your pizza store.
If your plan is only to have a takeaway service, it will not be costly. The requirements for a takeaway include cutlery and crockery, limited equipment, and less space than other styles.
The following style of service is a sit-down service where there will be an increased financial requirement. This will allow more significant interaction with people from different walks of life. It also gives you the plus point of promoting your brand through word of mouth and first-hand service. You can also do an ala carte based menu or unlimited pizza which is gaining popularity now.
The last in-service style is home delivery. This is the most suitable option for customers as it also allows a zero-contact service. It also saves on a lot of finance required otherwise.
You can also have a combination of either of the service styles mentioned above.
Branding Strategies and Advertisement
Your branding strategies will depend on the style of service you plan to offer to your customers. The brand should be impactful and something that the customers can relate to.
The brand, ambiance, and food go hand in hand to woo your customers and gain their loyalty. For example, creating a buzz about your new business of a pizza store will attract customers to come and try out your menu, along with offers and discounts.
Advertise through good banners and posters to ensure the locals know about your new venture. Also, make the best use of social media to promote your brand by putting real pictures of your pizzas along with recipes and nutrition values to lure more customers not only from the locality but outside as well.
Menu and Recipes
Having a unique menu, authentic recipes, and a little bit of innovation and personal touch can make all the change in making your pizza store the most preferred eating joint.
It is essential to use ingredients that are fresh and best in quality. You can experiment with different toppings and create unique pizzas giving your creation a name.
The Launch
It is essential to have a proper launch to market your business and give a great start to your pizza store. You can prepare for the launch by hosting a small gathering to invite people for a free tasting of slices of different flavors and toppings. This will give you an clue of the preferred taste to prepare for an everyday business.
You can also host the launch party with different combinations, offers, and discounts to ensure a good sale at the launch event. This will help you understand what pizzas have been brought to the maximum, helping you create a menu accordingly.
While starting your pizza chain in India, keeping the above strategies in mind is very important. But, at the same period, you must also ensure the staff you hire is knowledgeable, courteous, and have a positive attitude.
If you plan to hire a chef, ensure that s/he is innovative, knowledgeable, and has a love for cooking.
Maintaining a standard of hygiene is very significant and will help you establish a brand in less time.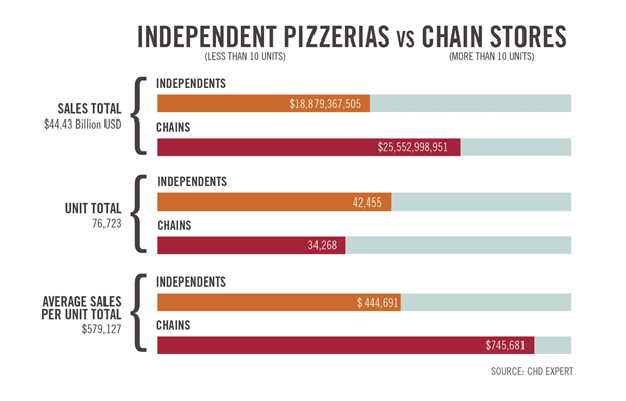 Legal Requirements
You also need to opt for legal licenses such as your trade license from municipal corporations or local bodies, food license (FSSAI), GST registration, professional tax license, business registration etc.
Investing In Right Technologies From Start
It is better to be equipped with the right technologies from start like CCTV, 3rd part delivery partners on-boarding, Wallet registration, EVM machine to accept payment, Pizza Store POS, etc. It will help you hessle-free monitoring of your business.